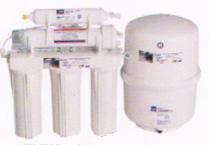 Under Sink Reverse Osmosis Systems
Our 4-Stages, 5-Stages and 6-Stage with UV Light and Booster Pump Reverse Osmosis Systems under sink models offer great quality water with the convenience of an under sink filter. Perfect for any household!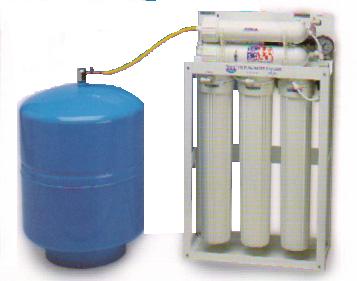 Commercial Reverse Osmosis Systems
From light commercial reverse osmosis system that produce 150 gallons a day to sophisticated industrial system capable of producing 6000 gallons a day . Whatever you applications needs, you can find it here. Choose the one that best fits your needs.

PureWaterCoolers Reverse Osmosis Systems By Vertex
Enjoy preset water temperature cold, cook or hot with the confident of a reverse osmosis system. These water coolers have a build in reverse osmosis system with a front panel access to the filters for easy maintenance.
Two Temperature PureWaterCooler with Reverse Osmosis Filtration
Three Temperature PureWater Cooler with Reverse Osmosis Filtration